Kiloview U40 4K P60 HDMI to NDI encoder is a gear that gets any camera into an NDI® camera.
It easily converts 4K P60 HDMI to NDI® high bandwidth. At the same time, it converts various IP streams such as RTSP, SRT, RTMP, and HLS into NDI|HX, SRT, RTMP, RTSP, TS-UDP etc. With such functions like PoE + DC Out, PTZ, Tally, cold shoe mounting on camera, the Kiloview U40 is the smallest and while most powerful NDI encoder. With only one cable, video sources from any cameras can easily go into the NDI® world and enjoy the advantages of IP-based transmission featuring ultra-high image quality and ultra-low latency.
The NDI protocol is a high-performance standard that enables anyone to use real-time, ultra-low-latency video on existing IP video networks.
Easily designate Kiloview NDI encoders as the video input source in popular desktop video applications like Google Hangouts, GoToMeeting, Skype, Skype for Business, WebEx, Zoom, Teams and more using the free NDI® webcam input tool.
Kiloview U40 supports HDMI2.0 input, it's a real 4K P60 HDMI to NDI Encoder. It makes no compromise on image quality.
Both Full NDI and NDI|HX, More Than NDI
Kiloview U40 converts your 4K HDMI video to Full NDI. With two ethernet ports, it also converts IP streams such as RTSP / RTMP / SRT / TS-UDP / HLS to NDI|HX / SRT / RTSP / RTMP / TS-UDP etc, which makes your camera more powerful and versatile.
Super PoE with DC Out, it powers the U40 itself, at the same time powers other devices such as monitors, recorders, or cameras. One cable rules everything.
With Kiloview U40, it supports PTZ control over USB to serial RS232/485/422. It also supports PTZ control over IP, no Extra cable required
In Kiloview U40 web UI, you can manage your web-based camera using the function of camera link. U40 and your camera, a perfect match.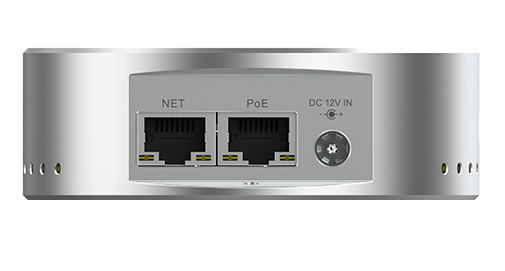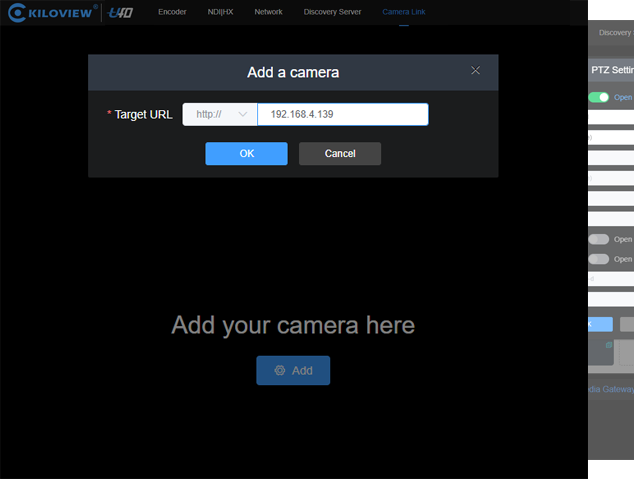 With U40 we have a batch of bright and distinct Tally lights for PVW/PGM indication – all is to make perfect cooperation for your team.
USB for Unlimited Expansion
It supports USB camera input and convert the video to NDI. Also the USB supports functions such as USB to RS232/485/422, USB recording etc.
Kiloview U40 supports 3.5mm analog audio line-in or embedded audio into NDI® It also supports voice intercom based on Kiloview Intercom software.